Capabilities
Houston SEO Company
Houston SEO Services
We are a Houston SEO Company, that offers a variety of SEO (Search Engine Optimization) and traffic generation services including SEO audits, ongoing SEO services, local SEO, and SEO training packages based on your budget and needs.
While it may seem like a confusing topic when you hear discussions about On-site SEO, link building, SERPS, technical SEO, and other foreign concepts, we will make it easy to understand with our transparent approach to generating traffic to your site. We will help you get more traffic and increase your search engine rankings so you can achieve your marketing goals.
Call us today at 832-497-1610!
Ongoing SEO
We offer custom Search Engine Optimizations services based on your goals and unique business needs. Every business need is different and we offer custom solutions based on your needs and desired results. We can provide you with everything from very basic SEO done on a monthly basis with a monthly ranking report all the way to fully managed PPC services, ongoing search engine optimization, conversion tracking, call tracking, and conversion optimization recommendations. After we meet with you to discuss your goals and evaluate your website's SEO presence we will provide you with several options for traffic generation that can be customized to accommodate your budget and needs.
SEO Audits
For those who just want their site audited, we have experience creating SEO Audits for both small and large clients alike. Each website SEO audit is created to serve your business needs. Whether you need a technical SEO audit, a WordPress SEO Audit, a custom SEO audit, a Yoast audit, a full website audit and analysis, or even a white labeled SEO audit to sell to your client, we can provide you with an audit to suit your needs. Topics that may be covered in the audit include the following:
Indexing and crawl issues
Navigation and file structure
Linking strategies (internal and external)
Keyword review and development
Page titles and meta tags
Content recommendations
Conversion & usability issues

Analytics
Technical SEO
Local Search optimization
Image optimization
Social media indicators
Advanced SEO recommendations
Duplicate content issues
and more
We are flexible and will work with you to create a custom audit that fits your budget and needs.
Call us today at 832-497-1610!
We specialize in custom marketing strategies to reach your target market to get the best possible return on your investment. We are convinced that our services will increase your traffic and conversion and, ultimately, your profits.
Ecommerce SEO Services
Ecommerce SEO, or search engine optimization is a term we use to describe the process of optimizing your ecommerce web site and as well as its individual product pages so as to increase traffic and revenue. Ecommerce SEO also means making sure that those potential customers who are looking for you on Google can find you. Because let's face it , there are literally millions of websites online in addition to the millions of links being added every day. This makes it very difficult, if not impossible to find you without proper ecommerce SEO services.
We will assess your needs and work with you to create an SEO plan that can help you achieve both your marketing objectives and financial goals. To discover more about our ecommerce SEO services, call us today at 832-497-1610!
SEO Training and Consulting
We offer affordable SEO training to help you become more knowledgeable about the diverse world of search engine optimization. Our training is taught in a manner that is easy to understand, even if you are completely new to the topic. Whehter you are already familiar with SEO terms and concepts or you are a complete beginner we can offer you highly effective training to increase your knowledge. Our training is taught by both Founders of the company, George Manty who has been in the SEO industry since 1998 and Jill Manty, who teaches SEO at Columbia College Hollywood in Los Angeles.
Call us today at 832-497-1610 to learn more about our SEO services!
See what other's say about our SEO Services
Our company, Mantyweb LLC, is a digital marketing agency located in Cypress, TX just Northwest of Houston. We provide web development, SEO, Google Ads  PPC (Pay Per Click) services to all size companies throughout the United States.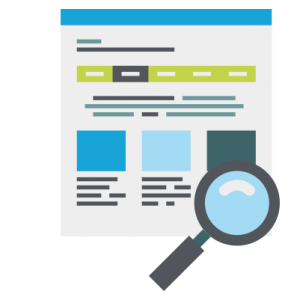 Frequently Asked Questions About SEO
What is SEO?
SEO stands for Search Engine Optimization. It is a method of increasing traffic to your site by improving the visibility and authority of your website in search engines. There are many aspects of SEO that can help a website, including on-site optimization, content development, technical factors such as link building, technical coding (HTML), keyword research, analytics implementation, mobile friendliness design (responsive or adaptive design), website speed optimization, social media marketing integration, backlink analysis and more. We will go into greater detail during our free consultation. Our services include an audit that will provide you with recommendations based on your specific needs and goals for the website and business.
Why does my business need SEO Services?
Your online presence matters! Your website is the hub of your business brand in the online world; it can help you gain new clients or lose them to your competition if done wrong! That's where we come in, we utilize best practices for onsite and offsite SEO to expand your reach and grow your business online.
What locations do you serve your clients?
While we are located in Cypress, TX just outside of Houston, we offer SEO services for businesses locally, and througout the entire United States.
How do I get more traffic?
All marketing efforts must start with an understanding of who the target market is that you want to reach in order to provide value. Your target audience will show up online through organic search listings like Google and Bing or by being shared via social media channels. Both avenues deliver prospective customers directly to your door without the need for additional lead generation activities.
This is great news for businesses of all sizes. An SEO strategy tailored to your business goals will help you get more leads and sales while simultaneously increasing awareness about your products or services in the marketplace.
Who is my target audience?
Your target market includes anyone in the world who might want to do business with you. If there are people out there who would be interested in what you have to offer, then they are a part of your target market.
What is on-site optimization?
On-site search engine optimization (SEO) incorporates methods and techniques that improve the organic ranking of a specific web page in Google, Yahoo, Bing and other search engines by optimizing the content within that particular web page using various keyword phrases as well as long tail variations of those phrases.
Why is on-site optimization beneficial?
On-site optimization ensures search engines are able to easily crawl and index the content of a specific web page, which results in increased authority of a particular URL and its overall website or blog. More important links from other sites back to your website or blog often because of your site's on-site optimization.
What is Off-site SEO?
Off-site SEO is a term used to describe aspects of your website that search engines have no direct access to. Off-site SEO is dependent on social media sites, forums, blogs and other websites linking back to your website.
Why is off-site SEO beneficial?
Off-site SEO can be extremely beneficial when it comes to the long term growth of your business. By generating natural links (links that do not look like ads to users or search engines) from other websites, you will be able to build a stronger online presence and increase the amount of traffic visiting your website both from other sites and from the search engines.
What is the difference between On-site and Off-site optimization?
On-site SEO refers to techniques that help search engines index and rank your website's pages for relevant phrases or terms. Off-site SEO refers to links coming into the site from other websites. Both on-site and off-site optimization are important components of SEO.
What makes good keyword research?
Keyword research is one of the most important elements of SEO. Keyword Research is conducted to find out which words and phrases people use to search online. When a website or business uses those keywords in their copy and throughout their website, it's easier for search engines to understand what the website is about. This will increase your targeted traffic from search engines while making you more visible to customers searching for your products or services online. Whether you need help with Houston SEO, Cypress SEO, or Search Engine optimization services anywhere else in the United States, keyword research is one of the keys to achieving your goals.
What is technical SEO?
The purpose of Technical SEO (Search Engine Optimization) is to improve the visibility of a website in organic search results by using various programming techniques such as HTML coding, proper utilization of H1, H2 subheadings, alt attributes on images, title tags, site structure and site speed performance optimization (faster loading times).
How long does SEO take?
While there are no set rules when it comes ranking in Google, Bing or Yahoo search results for your desired keyword phrases and other SEO elements like On-page optimization and Technical SEO can take time to implement properly.
What Software SEO Tools Do you Use?
For Houston SEO services we use a variety of SEO software tools. First of all, we use Google Analytics, and Google Webmaster tools to gain a better understanding of how Google views your site. We use an extensive list of other SEO software and tools that help audit websites for technical issues and provide valuable information about keywords and competitors.
How should I track my results?
Google Analytics can provide you with detailed information about your website's traffic including which links are driving visitors to your site and the amount of time visitors stay on each page. Monitoring these elements allows you to make informed decisions regarding the success or failures of specific SEO strategies for your website.
What is Black Hat SEO?
Black Hat SEO is the use of questionable techniques that the search engines don't like to rank high in the search engines. The use of "Black Hat" or unethical methods to manipulate search engine results in order to achieve a desired ranking is often frowned upon by the Search Engines and may result in an automatic penalty to your website's ranking for months at a time. Even if these techniques are successful, they can have long term negative effects on your business, so we recommend you avoid these techniques.
How is SEO different from Pay Per Click (PPC)?
This is a very common question. Organic search results don't require you to pay Google or Bing for traffic. However, the optimization process can take time, especially for large websites with multiple pages to optimize. PPC advertising works provides immediate traffic to your website because you are paying for traffic on a per click basis.
Do SEO and Google Ads (PPC) work well together?
Google ads and SEO are not mutually exclusive. In fact, they can work together extremely well when executed correctly. We often recommend using both together for optimal results.
If you need a Houston SEO Company to improve your rankings, increase your traffic, increase your revenue, and grow your business, contact us today for all your Search engine marketing needs! Call us at 832-497-1610!